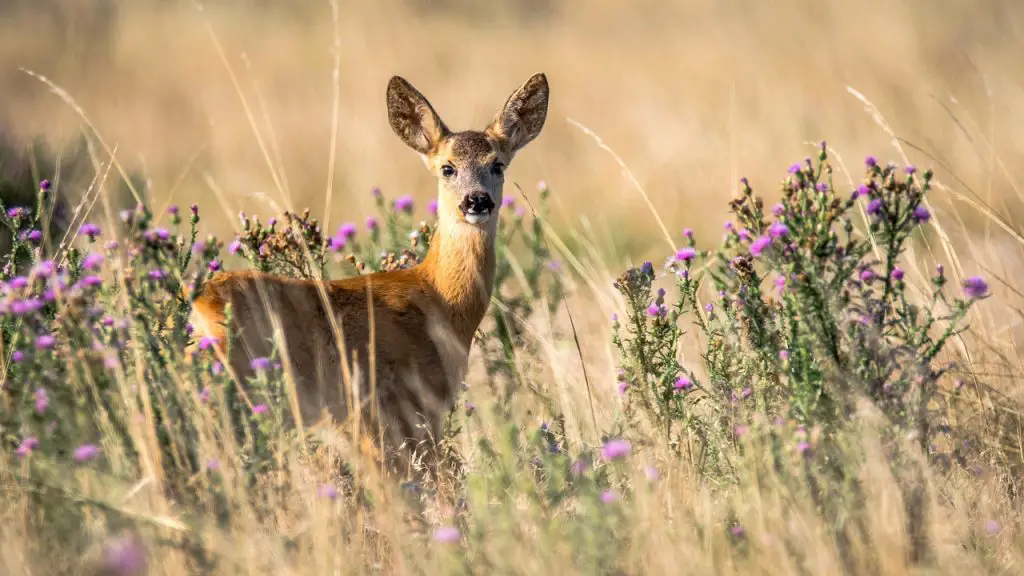 Learn about small and big game animals you might find in your yard. We discuss eating habits, supporting their ecosystem, and protecting your plants.
Discover the fascinating creatures that inhabit your yard, from birds and squirrels to butterflies and fireflies. Learn about their habits, behaviors, and habitats, and get tips on attracting and supporting them in your backyard. Embark on a journey of discovery and appreciation for the enchanting animals that call your yard home!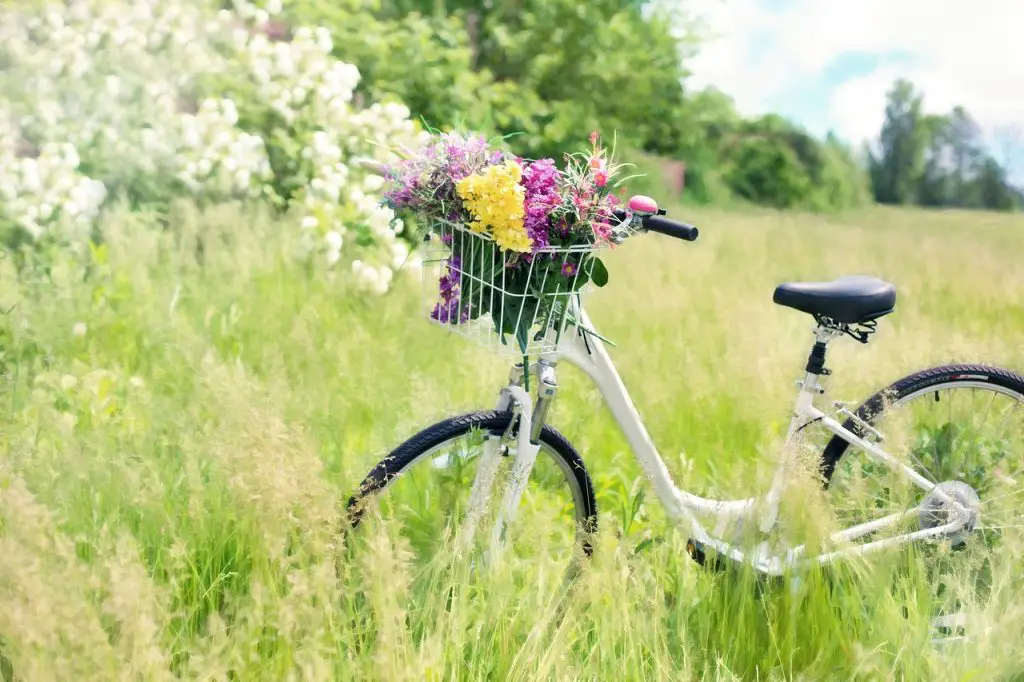 Bikes are fun to ride in your yard. Big bikes, small bikes, mud bikes, and the like are what we like to indulge into on this site. Discover the thrill of yard bike riding in our dedicated category. Transform your backyard into a haven for cycling adventures, with tips on course setup and reviews of suitable bike models. Experience the freedom and excitement of biking from the comfort of home.
Experience the thrill of camping in your own yard with our Camping In Your Yard category. Get expert tips on setting up your campsite, find essential gear recommendations, and discover engaging activities. Embrace the tranquility of nature and create unforgettable memories right at your doorstep.
Experience the mouthwatering world of outdoor cooking in our Cooking In The Yard category. Discover delicious recipes, essential techniques, and expert tips for grilling and smoking. Elevate your culinary skills, explore flavorful marinades and sauces, and create a cozy outdoor dining space for unforgettable meals in your yard.
Our deck category is a treasure trove of information and inspiration for creating the perfect outdoor space in your yard. Explore various deck styles, materials, and construction techniques to transform your backyard into a serene retreat or a spacious oasis. Discover the art of outdoor living and embark on a journey toward creating a deck that reflects your unique taste and fosters unforgettable moments with loved ones.
Discover the beauty of fire pits in our captivating category. Explore various styles, materials, and safety guidelines to create a cozy and inviting outdoor space. From intimate gatherings to entertaining guests, our curated content provides inspiration and guidance in choosing the perfect fire pit. Experience warmth, ambiance, and unforgettable moments as you unlock the secrets to creating a mesmerizing outdoor sanctuary in your own yard.
Discover a world of exciting games in our vibrant category, designed to transform your yard into a playground of fun and entertainment. Explore a variety of options suitable for all ages and interests, from classic favorites to innovative challenges. From friendly competitions to family bonding, our curated content provides game rules, equipment recommendations, and creative variations to keep the excitement alive. Unleash the joy of playing games in your yard and turn it into a captivating hub of entertainment for everyone to enjoy.
Discover the art and science of gardening in our flourishing category. Whether you're a seasoned gardener or a beginner, our curated content provides tips and resources for creating a lush and sustainable outdoor space. From plant selection to design ideas and sustainable practices, unlock the secrets of nurturing life and transforming your yard into a vibrant sanctuary of natural beauty.
Discover the elegance and versatility of gazebos in our delightful category. Whether for relaxation or celebrations, our curated content guides you in choosing the perfect gazebo to harmonize with your outdoor space. Explore various designs, materials, and features while gaining inspiration and maintenance tips. Create a captivating oasis for al fresco dining, entertaining, or peaceful moments in the embrace of nature. Transform your yard into a picturesque sanctuary where tranquility and beauty converge.
Discover innovative household items that seamlessly blend indoor and outdoor living in our curated category. Explore weather-resistant furniture, storage solutions, and decorative accents to enhance the aesthetics and functionality of your yard. From creating cozy lounges to outdoor kitchens, our recommendations inspire a harmonious blend of indoor and outdoor spaces. Embrace the potential of your yard with our household items and transform it into an exceptional and inviting space that integrates seamlessly with your daily life.
Our Lawn Care In Your Yard category section is a one-stop destination for all your lawn care needs. It offers a wide range of expert advice and valuable information on maintaining a healthy and vibrant yard. With step-by-step guides, product recommendations, and essential tips, we provide the knowledge and tools to help you create a beautiful and lush lawn right at home. Explore our collection of articles, videos, and resources to achieve the lawn of your dreams.
Our Lights In Your Yard category offers a wealth of information and inspiration for lighting up your yard. From pathway lighting to security lighting, we cover a wide range of topics to help you create a captivating outdoor space after dark. Explore expert tips, installation guides, and product recommendations to enhance your garden's aesthetics and improve safety. Discover how to transform your yard into a magical nighttime retreat with our valuable resources.
Welcome to our Patios in Your Yard category! Discover a wide range of patio options to transform your outdoor space into a delightful haven. From cozy relaxation corners to inviting entertainment areas, we have everything you need to make your vision a reality. Explore diverse designs, materials, and styles, and find expert tips and step-by-step guides to create the patio of your dreams. Enhance your outdoor living experience with our exceptional collection of patios. Start exploring now and let your creativity flourish!
The Swings in Your Yard category is a comprehensive resource for creating a joyful and relaxing outdoor space with swings. Find guidance on selecting the perfect swing type, installation, and safety measures. Explore a variety of swing styles, materials, and accessories. Transform your yard into a haven of swinging bliss and embark on a journey of relaxation and fun.
The Treasure Hunting in Your Yard category is a thrilling resource for adventure enthusiasts seeking to uncover hidden treasures in their own yards. Discover expert tips on using metal detectors, exploring historical maps, and researching local lore to identify potential treasure spots. Learn about different types of treasures and get inspired by stories of successful treasure hunters. Whether you're a beginner or experienced, our guides will equip you with the knowledge and tools for exciting treasure hunting quests right at home. Get ready to unlock mysteries and uncover hidden treasures in your yard!
The Water Balloons in Your Yard category is all about bringing the ultimate outdoor water fun to your own yard. Explore a variety of water balloon games, learn tips for filling and tying balloons efficiently, and discover creative ideas for setting up exciting water balloon activities. Whether you're planning a summer party or looking for refreshing fun, our resources have got you covered. Get ready to experience the thrill and joy of water balloon adventures right at home!
Get ready for an exciting twist this holiday season, as we shift our traditional celebrations from same-day old dining rooms to the expansive beauty and natural appeal of our yard! This section is about trading off formal table settings for a beautifully decorated outdoor landscape where warm laughter echoes, tales of gratitude are shared, and hearty meals are savored.
Thanksgiving is indeed one of the most cherished holidays. A day of giving thanks, feasting on traditional meals, reminiscing cheerful memories with dear friends and families; it possesses a unique charm that pulls hearts together. This year we're all about taking that warmth outdoors!
Imagine celebrating Thanksgiving inside your fall-adorned backyard – golden leaves underfoot, chilly air quenched by cozy blankets and gripping drinks, twinkling fairy lights blending with clear constellations above – truly magical! We'll delve into how to create such unforgettable scenes during your 'Thanksgiving in Your Yard' celebration.
This blog offers ideas ranging from decorating hacks using nature's autumn bling like vibrant foliage or pumpkins to setting up a bonfire haven. We discuss strategies to ensure weatherproof fun if there's an unexpected sprinkle or chill wind. Think portable heaters or erection of simple tent structures.
And what's Thanksgiving without food? From preparing rustic meal stations fitted along the patio producing wafting aromatics from classic turkey dishes or vegan delicacies inviting everyone to savor joyfully to organizing 'safe but fun' potlucks – we've got you covered!
Not just sharing lip-smacking recipes and decoration plans- we also want these occasions etching irreplaceable memories within every attendee's heart. That's why we've included brilliant tips for arranging engaging family activities suitable both for kids and adults enabling experiences beyond plain feasting altogether.
Embrace this refreshing way of creating an intimate atmosphere while strictly adhering to the need for safer gathering spaces by celebrating this Thanksgiving in your yard. Explore our detailed guide and have a memorable, safe, and truly joy-filled Thanksgiving celebration under the twinkling stars!